Transfers Napoli confirm Younes will complete delayed move from Ajax over the summer Omnisport 23:47 2/3/18 FacebookTwitterRedditcopy Comments(0)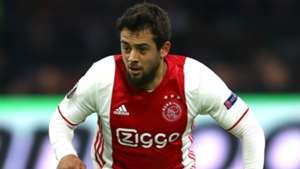 Bongarts Transfers Napoli Ajax v NAC Breda Benevento v Napoli Ajax Eredivisie Serie A The transfer of the highly-rated midfielder did not go ahead during the January window, but the Germany international still appears bound for Serie A Napoli chairman Aurelio De Laurentiis has claimed only "serious family issues" delayed the arrival of Amin Younes from Ajax.Serie A leaders Napoli were keen to conclude a deal with Ajax in the final days of the January transfer window to bolster their squad in the wide areas.But unfortunate circumstances apparently led to the transfer being delayed, although De Laurentiis told Gazzetta dello Sport a deal has been agreed for Younes to move to Naples in July upon the expiry of his contract with the Eredivisie side. Article continues below Editors' Picks Lyon treble & England heartbreak: The full story behind Lucy Bronze's dramatic 2019 Liverpool v Man City is now the league's biggest rivalry and the bitterness is growing Megan Rapinoe: Born & brilliant in the U.S.A. A Liverpool legend in the making: Behind Virgil van Dijk's remarkable rise to world's best player "Due to very serious family issues, he chose to postpone his arrival at Napoli. We await him, he'll be one of ours from July, as the contract has already been deposited with the Lega Serie A," he said.Younes will remain in the Eredivisie for the rest of the season and his agent, Nicola Innocentin, told GianlucaDiMarzio.com a five-year deal has been agreed, after reports had emerged suggesting the player had rejected a switch to Italy."After the unfounded rumours circulated in Naples… I want to clarify that the player went to Rome to carry out the medical examinations and to sign the contract for June, because that was the initial agreement to be completed and the five-year contract was obviously signed after medical visits," he stated before Wednesday's deadline."The next day in Naples he did more blood tests and went to see the game at San Paolo, waiting for Ajax and Naples to find an agreement to be able to anticipate the transfer."However, the situation changed with the emergence of personal issues in Germany, which delayed the completion of the transfer."In the meantime, however, the boy had family problems that led him to ask the two [clubs] not to go immediately and to postpone the transfer for June," Innocentin added.  "So, I want to clarify that… the immediate departure of Younes [was only prevented by] family reasons. In the last hours it was unreachable because it was simply by air."Capped five times by Germany, the 24-year-old will hope to force his way into Joachim Low's World Cup squad after making his international debut last year.
read more
Liverpool Klopp: Hopefully Salah doesn't stop at 30 goals Dejan Kalinic Last updated 1 year ago 10:37 2/15/18 FacebookTwitterRedditcopy Comments(0) Liverpool Mohamed Salah Porto v Liverpool Porto UEFA Champions League Jürgen Klopp Sadio Mané Videos The forward has starred for Liverpool this season and his manager hopes there is more to come from the Egyptian Liverpool manager Jurgen Klopp hopes star forward Mohamed Salah can continue his goalscoring ways after reaching 30 goals for the season.Salah's latest goal helped Liverpool to a 5-0 thrashing of Porto in the first leg of their Champions League last-16 tie on Wednesday as Sadio Mane scored a hat-trick to go with a Roberto Firmino strike.The Egypt star became the second fastest to reach 30 goals for Liverpool (36 games), second only to George Allan. Editors' Picks Lyon treble & England heartbreak: The full story behind Lucy Bronze's dramatic 2019 Liverpool v Man City is now the league's biggest rivalry and the bitterness is growing Megan Rapinoe: Born & brilliant in the U.S.A. A Liverpool legend in the making: Behind Virgil van Dijk's remarkable rise to world's best player And Klopp hopes there is even more to come from Salah, who has starred since arriving from Roma in the off-season."That he plays a good season, I recognise that already. But it's of course very important for us," he told a news conference."I think each goal was kind of a winner and that's very important. We spoke about Mo in the last few weeks, completely deserved, but obviously Sadio had his comeback tonight, very good, and Roberto was there again after outstanding work rate again."It was good. Ox [Alex Oxlade-Chamberlain] obviously as well. Congratulations but hopefully he [Salah] will not stop."While Salah has starred, hat-trick hero Mane has been unable to reach top form so far this season, but he showed signs of his best against Porto.Klopp said he was glad to see Mane, who now has 12 goals this campaign, recapturing some of his best form."He gave the right answer. That's good. I said to him after the last game, 'finally, you're back' immediately after when we talked on the pitch," he said.Happy Valentine's Day, Reds.   pic.twitter.com/7tIbilgQqe — Liverpool FC (@LFC) February 14, 2018 "Tonight he showed it again what a fantastic player he is. He was always important, he was always fantastic for us, even in his not-that-good moments. That's a real quality if you are not 100 per cent and still scoring, maybe not that often but involved in goals then that's really important."Then they will come if you keep on working really hard like he did then there can be a moment like this."The first one was a little bit lucky I think, but then the other two were being in the right place the second one and using your fantastic skills for the last one. Good, really good, and I am happy about it."Liverpool return to the pitch with a Premier League clash against West Ham on Saturday.
read more
Transfers Man City and Man Utd target Fred 'wants Premier League move' Harry Sherlock 18:22 3/30/18 FacebookTwitterRedditcopy Comments(0)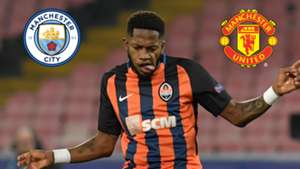 Getty Transfers Manchester United Manchester City Shakhtar Donetsk Premier League The Shakhtar Donetsk midfielder is being eyed by both Manchester clubs and his advisor, Gilberto Silva, has confirmed his wish to move to England Shakhtar Donetsk midfielder Fred wants to move to the Premier League, according to his advisor Gilberto Silva.Shakhtar's CEO, Sergei Palkin, confirmed earlier this month that the in-demand midfielder is set to move to either Manchester United or Manchester City this summer. Goal revealed in February that Pep Guardiola had identified Fred as a major target, with an offer of £44.5 million in place. Article continues below Editors' Picks Lyon treble & England heartbreak: The full story behind Lucy Bronze's dramatic 2019 Liverpool v Man City is now the league's biggest rivalry and the bitterness is growing Megan Rapinoe: Born & brilliant in the U.S.A. A Liverpool legend in the making: Behind Virgil van Dijk's remarkable rise to world's best player And Gilberto Silva, the former Arsenal midfielder, says that the 25-year-old wants a move to the Premier League."At the moment we are open for the market and, when you see the whole market in football, the Premier League is one of the targets," he told Sky Sports."We had inquiries for him in the last transfer window, but it didn't happen. The Premier League is his preferred destination."He's doing so well. At Shakhtar, at the moment and in the last transfer window, they relied too much on him. He was doing a great job for the club. Let's see for the summer."I've been telling him to just concentrate on his job. That's what he needs to do. Where he plays now, the chance will come."It's about not losing his focus. It's so easy to get lost. You hear all the time some rumours, and sometimes you're not sure, and you get lost in all the messages."Gilberto, who won the Premier League and two FA Cups at Arsenal, retired in 2015 and says he is enjoying the challenge of working with Fred and other younger players."Since I started working with Fred he's been a big challenge for me as well, because it wasn't my job," the 41-year-old said. "I didn't work with this job before. But it's been nice because it's like being his mentor from the outside, not exactly the agent."I don't have the experience of some of the agents but I have some partners I work with. It's about mentoring him. It's about making an analysis and saying to him 'you remember this situation, maybe you can correct this'."
read more
World Cup Morata offered World Cup hope as Chelsea striker sweats on Spain spot Joe Wright 17:44 5/18/18 FacebookTwitterRedditcopy Comments(0)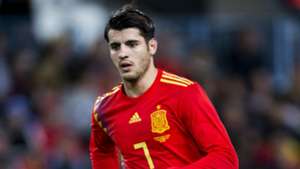 Getty Images World Cup Spain Morata Portugal v Spain The Blues forward has admitted his chances of going to Russia hang in the balance, but Julen Lopetegui has not ruled out naming him in his squad Spain head coach Julen Lopetegui has not ruled out the prospect of taking Alvaro Morata to the World Cup.The Chelsea striker has acknowledged he fears for his place in the squad after a difficult first season in England, in which he has struggled to recapture some good initial form due to a back problem.The former Real Madrid forward has not played for his country since November and is not guaranteed to start in Saturday's FA Cup final, Chelsea's last match of the season. Article continues below Editors' Picks Goalkeeper crisis! Walker to the rescue but City sweating on Ederson injury ahead of Liverpool clash Out of his depth! Emery on borrowed time after another abysmal Arsenal display Diving, tactical fouls & the emerging war of words between Guardiola & Klopp Sorry, Cristiano! Pjanic is Juventus' most important player right now Lopetegui, though is still weighing up his options in attack and has not discounted Morata from his plans."I won't assess players individually," Lopetegui told Sport. "He is one of the players we like, who has our confidence and we have to make decisions."We've always said the same of Morata, Diego Costa, Rodrigo [Moreno], Iago Aspas and some others who haven't been called up: we trust them, and we'll see."Lopetegui is eager to create a "balanced" squad for Russia and has denied that more versatile players, such as Barcelona's Sergi Roberto, could struggle to be part of his plans."We will put together basically a balanced list. We will leave some player out undeservedly, unfairly," he said."We do not penalise. We make decisions about players who can help us in certain games. Sergi has been called up and also gone home because of last-minute injuries. We'll see."The identity is clear. We're a predictable team but we have the ambition to improve as a team and to have different responses in matches. We want to be as complete as possible."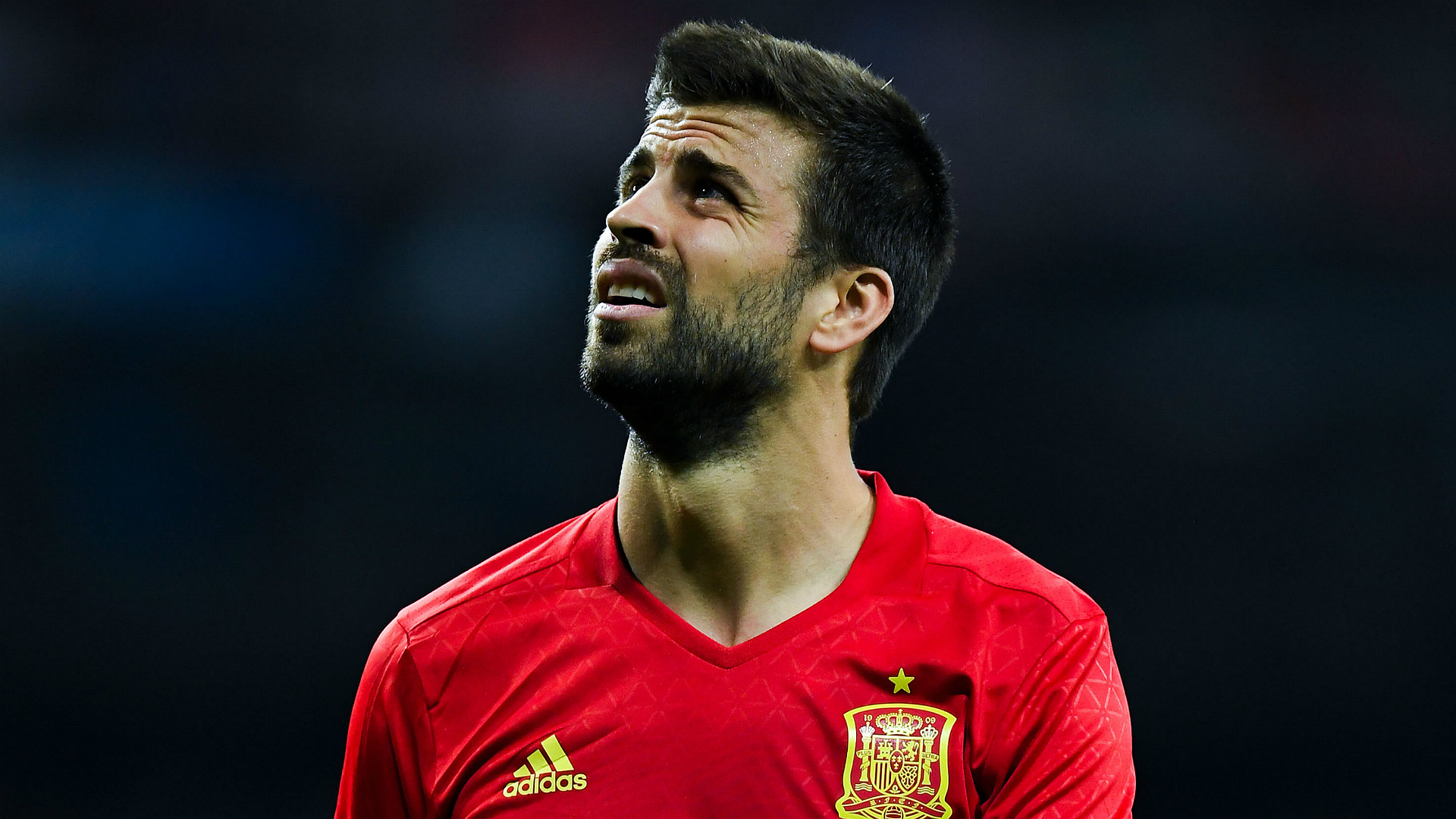 Lopetegui again dismissed the idea that any animosity between Barca and Real Madrid players could affect the harmony of the squad, insisting he will not ask the likes of Gerard Pique to behave in a certain way."Gerard has an important maturity in every aspect and he shows it," he said. "Everyone has their character and we can't go against this."Plus, we want everyone to show their personality because it is part of the DNA of each player. We don't have the slightest complaint."I have no doubt about their good relationship. They don't stage it. It's a reality. In the national team, there is a good atmosphere and nothing more to say."Lopetegui added that he considers Andres Iniesta to be a key part of his plans because of the quality he possesses, rather than his past achievements.The midfielder, who scored the winning goal in the 2010 final, is leaving Barca at the end of the season and is likely to step down from international football after the World Cup finals."I'm more aware of what he has to do than what he has done," Lopetegui added. "That's an important nuance. He's an active player. He isn't coming because of what he did, but of what he can do."
read more
Transfers Transfer news & rumours LIVE: Man Utd to go all out for Neymar as he turns back on Madrid Goal Last updated 1 year ago 23:49 5/19/18 FacebookTwitterRedditcopy Comments(0)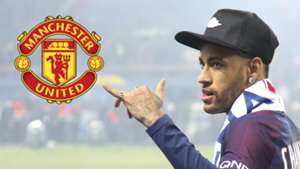 Getty/Goal Transfers Primera División Premier League Bundesliga Ligue 1 Serie A Goal takes a look at the biggest transfer news and rumours from the Premier League, La Liga, Serie A and beyond Man Utd to go all out to sign NeymarNeymar is desperate to leave Paris Saint-Germain in the summer and, having grown tired of waiting for Real Madrid, will now consider a switch to Manchester United, reports Don Balon . Madrid were considered to be the front-runners for the Brazil international's signature, although he has apparently got fed up of waiting for the Liga giants to make their move.Now, Jose Mourinho and Manchester United will look to do everything they can to get Neymar to Old Trafford, with Alexis Sanchez and Paul Pogba having apparently contacted the 26-year-old about a possible transfer. Article continues below Editors' Picks Goalkeeper crisis! Walker to the rescue but City sweating on Ederson injury ahead of Liverpool clash Out of his depth! Emery on borrowed time after another abysmal Arsenal display Diving, tactical fouls & the emerging war of words between Guardiola & Klopp Sorry, Cristiano! Pjanic is Juventus' most important player right now Hoffenheim beat Arsenal to Meyer signingHoffenheim have pulled off a transfer coup by agreeing a deal to sign Schalke midfielder Max Meyer, according to Leipziger Volkszeitung . Meyer is out of contract at Schalke in the summer and has decided to leave, with Arsenal among the clubs to have shown an interest in the Germany international.RB Leipzig were also keen on Meyer, but Hoffenheim have persuaded him to sign after clinching qualification for next season's Champions League.Roma boss 'convinced' Alisson will stayRoma boss Eusebio Di Francesco is hopeful that goalkeeper Alisson will remain with the club through the summer.The 25-year-old shot-stopper is wanted by the likes of Liverpool and Real Madrid, having enjoyed a fine season in the Italian capital.His coach, however, is optimistic that the Brazil international will not depart Italy.Check out the full story right here on Goal ! 'Real Madrid should not go crazy for Salah'Former Real Madrid star Predrag Mijatovic has cautioned his old club against pursuing Liverpool forward Mohamed Salah, believing they would be better served developing their own young stars.Egypt international Salah has enjoyed a staggering debut season at Anfield, winning the Premier League's Golden Boot award and spearheading the Reds' charge to the Champions League final.His form since moving from Roma is rumoured to have caught the interest of Madrid, but Mijatovic would prefer Los Blancos to focus on their emerging crop of talents.Check out the full story right here on Goal ! Benitez would welcome Torres to NewcastleNewcastle boss Rafael Benitez has admitted that he would love Fernando Torres to join him at the club.The 34-year-old striker is an iconic figure in the history of Atletico Madrid but will leave the Spanish side at the end of the season after helping them to win the Europa League.Benitez has worked with Torres previously at Liverpool and Chelsea, and would be eager to be reunited with his countryman once again, even if he admits that it is a long shot.Check out the full story right here on Goal ! Bayern make €60m move for BaileyBayern Munich have put in a €60 million (£52m/$71m) bid for Bayer Leverkusen's Leon Bailey, reports ESPN . While the Bundesliga champions are eager to sign the winger, his current club are holding out for closer to €100m and would rather sell their prized asset to Real Madrid. Chelsea are also keeping an eye on him.Jorginho subject to €75m bidManchester City have bid €75 million (£65m/$88m) for Napoli midfielder Jorginho, according to Italian broadcaster Radio CRC .The Italy international, 26, is one of the top targets for Pep Guardiola this summer as the Premier League champions aim to become the first side to win back-to-back titles since Manchester United achieved it a decade ago.City eye Iniesta in player-coach roleManchester City are keen to bring Andres Iniesta into the club in a player-coach role, according to Yahoo Sport .Arteta is expected to be confirmed as Arsenal manager in the coming weeks, and will thus vacate his coaching role at the club.Iniesta and City are in talks over a deal, and the Barcelona legend is keen on a move.Herrera hopeful over Manchester United futureAnder Herrera is hopeful he will remain at Manchester United next season, but accepts the club may reinforce their midfield this summer."My future is the FA Cup final. I want to be here next season and unless the club sack me, I will be here in pre-season and fight to keep adding games to my total," he said, as quoted by  The Guardian .Read the full story on Goal ! Spurs close in on Barca youngster Riqui PuigTottenham are close to signing Barcelona youngster Riqui Puig, according to Sport .The 18-year-old enjoyed a sparkling season in the UEFA Youth League and, though he has an offer to move into Barca's B team, Spurs have made contact with the teenager and are hopeful of completing a deal.Marseille would ignore €80m Thauvin bidMarseille would ignore an €80 million offer for Florian Thauvin, according to the club's president Jacques-Henri Eyraud.The former Newcastle United flop has enjoyed a stunning season in Ligue 1 but the club is in no rush to cash in on him.Read the full story on Goal ! Dembele to ditch Barcelona for PSG Ousmane Dembele is ready to give up on his Barcelona career and wants to negotiate a move to Paris Saint-Germain,  Don Balon  reports.The French winger has struggled with injury and form since his arrival from Borussia Dortmund earlier this season and is ready to start talks with PSG, while Barca are even willing to sell for a cut price of €100 million ($118m/£87m).Dybala emerges as Madrid's plan BWhile Neymar remains Real Madrid's top target for the summer, Juventus ace Paulo Dybala has emerged as the club's secondary option, reports Don Balon . Dybala is on the outs with Massimiliano Allegri, but the Spanish giants will face stiff competition for the Argentine from Bayern Munich, Barcelona and Atletico Madrid. Guardiola wants Kroos at CityPep Guardiola wants to bring Toni Kroos to Manchester City this summer as he attempts to build a team that can challenge for the Champions League title, according to Don Balon . The manager is familiar with the midfielder from their time together at Bayern Munich, but he will face competition from former Real Madrid boss Jose Mourinho, who would like to bring the German to Manchester United. Ramos to join Beckham's MLS sideSergio Ramos is considering a move to Major League Soccer to join David Beckham's Miami team when his Real Madrid contract is up, reports Don Balon . The Spanish defender and his former team-mate are still close friends, and Ramos is seriously considering a move to the United States for his twilight years. The Miami side will join MLS in 2020. Moyes tops Stoke's wishlistDavid Moyes is Stoke's top choice to lead the club's promotion chase next season, according to the Mirror . Paul Lambert's four-month run as the club's manager came to an end with the Potter's relegation. Moyes is a free agent after his deal with West Ham ran out this week and Stoke are hoping to land the 55-year-old as the club looks to make a quick return to the Premier League. Agent fee a sticking point on Evans moveThe agent of Johnny Evans wants a £4 million fee ($5m) if he can secure a £3m move to Leicester City for the defender, according to the Daily Mail . Evans has a £3m relegation release clause in his contract, but the large fee for his agent is holding up a move to the Foxes, who are trying to sing him for the third window running. Hart to get Premier League lifelineFormer Manchester City goalkeeper Joe Hart is set to get a Premier League lifeline, with Southampton and Wolves set to offer him a place next season, the Mirror reports. The 31-year-old has been on loan at Torino and West Ham for the last two seasons and was left off England's World Cup squad for the summer. Saints chasing defensive duoSouthampton are set to bolster their back-line after the winter departure of Virgil van Dijk, reports The Sun .  A £20 million ($27m) move for Middlesbrough defender Ben Gibson is first up, with the club also interested in Swansea's Alfie Mawson.Everton offer Rooney open-ended returnWayne Rooney is still weighing up the option to join D.C. United in Major League Soccer, but has been given an open-ended invitation to return to Everton as a coach, reports the Daily Mail . The move to MLS will not stop the offer from Rooney, but the chance to stay home and launch his coaching career might impact his decision to move to the United States.
read more
Gaming How to play the Goal World Cup Fantasy Football Game Kevin DeVries Fantasy Football Writer Last updated 1 year ago 22:20 5/23/18 FacebookTwitterRedditcopy Comments(1)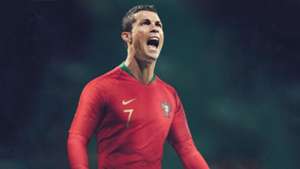 Nike Gaming World Cup Portugal v Spain Spain Portugal The likes of Ronaldo, Messi, Neymar and Salah will be gracing Russia in June and you can create an all-star team for a chance to win great prizes It's quick and easy to create a winning World Cup Fantasy team. Your challenge is to pick the best XI based on your knowledge of the players, teams, and groups in the tournament so you can score as many points as possible.Just download the app, then login with Facebook or register your details.You can take on other Goal fans in our Global League or create a mini-league and challenge your friends to play. There are prizes to be won too so don't miss out. Article continues below Editors' Picks Goalkeeper crisis! Walker to the rescue but City sweating on Ederson injury ahead of Liverpool clash Out of his depth! Emery on borrowed time after another abysmal Arsenal display Diving, tactical fouls & the emerging war of words between Guardiola & Klopp Sorry, Cristiano! Pjanic is Juventus' most important player right now

When you first open the app you will be invited to Create a New Team. Select the World Cup competition from the list and an animated guide will give you an overview of the game before taking you to the Pick your Team screen.You have a starting budget of £75M to spend on 11 players, you must pick players to make a valid formation (4-4-2, 4-3-3, 4-5-1 etc). The app will let you know if your formation is valid as you create your team.To begin, you can filter players using the Player Position filters: GK, DEF, MID, FOR.When you click a position tab the players will automatically be organised by the country they represent. You can click on the SORT button to order players Alphabetically, by Country, by Points, Value or Form.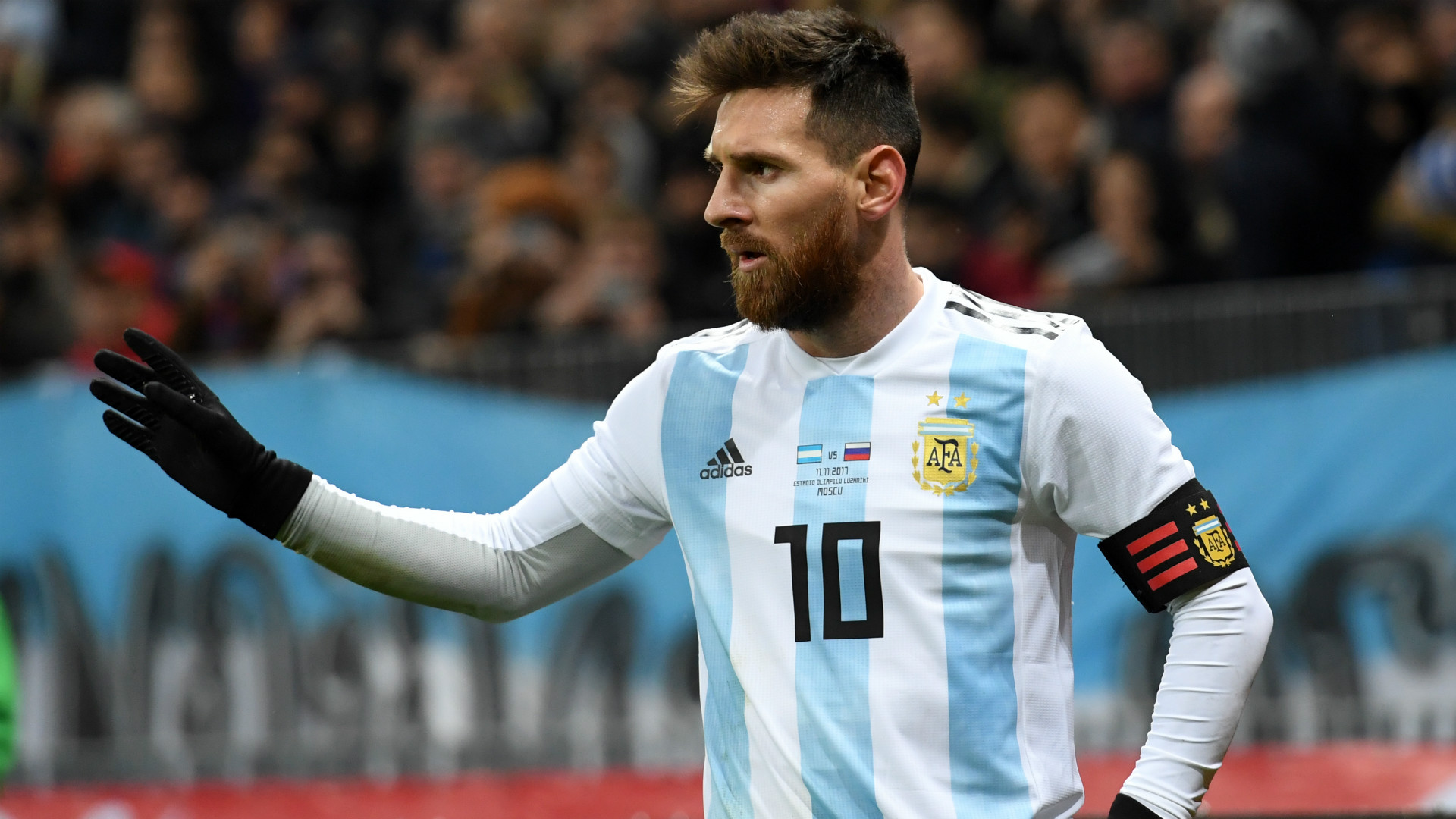 Simply click a player's name to get their stats for the tournament or click on their value to add them to your team.At the top of the screen in the info bar, you can track how much you've spent and how many players you've chosen. It will also tell you if you have selected enough players for each position to make up a valid formation.You can check your team formation at any point by clicking on the pitch icon.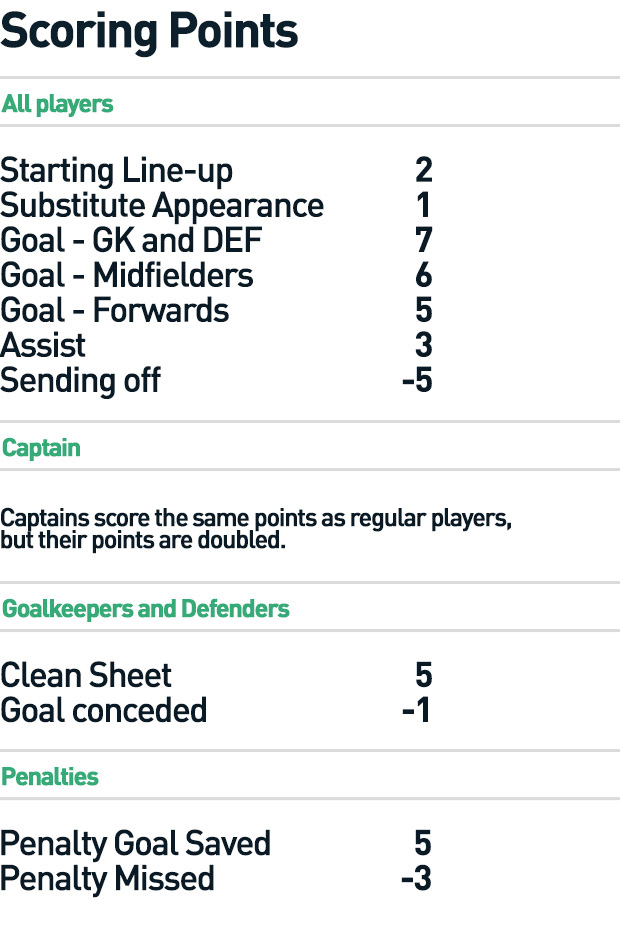 Points are awarded based on real-life matches. For example, if you have selected an England player in your team, you will be awarded two points if that player starts the game.

Making transfers is a vital part of the game as it can mean the difference between scoring a few points or lots of points!Goal Fantasy Football is different from other Fantasy games, because we let you make changes to your team in between games. If you use your transfers wisely, you can have at least 13 players scoring each round instead of only 11!For example, if you have picked Harry Kane in your team and England kick-off at 1:00pm, you can transfer him out at 1:45pm and replace him with Cristiano Ronaldo, whose Portugal team will play in a match that kicks off later at 7:00pm. You will still collect all the points that Kane is awarded as well as any points awarded to Ronaldo.For every round of games your team team will be allocated a fixed number of credits, you can view the schedule from the in-app Match Centre. Usually, you will receive three free transfers with the option of purchasing a maximum of one additional transfer (see app for details).

read more
Liverpool Wijnaldum: Salah competing with Ronaldo & Messi but has plenty to prove Chris Burton 19:40 5/24/18 FacebookTwitterRedditcopy Comments(0)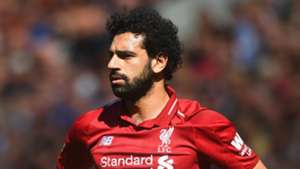 Getty Images Liverpool Mohamed Salah Cristiano Ronaldo Lionel Messi Real Madrid v Liverpool Real Madrid UEFA Champions League The Liverpool midfielder has been impressed by the Egyptian forward this season and hopes to see him maintain those standards in the years to come Mohamed Salah "can definitely compete" with Lionel Messi and Cristiano Ronaldo, says Liverpool team-mate Georginio Wijnaldum, but still needs to prove his consistency over a number of years.The Egypt international has been the undoubted star of the show for the Reds in 2017-18, with a stunning debut campaign delivering 44 goals, numerous prestigious awards and a Champions League final berth.It has been suggested that Salah now sits alongside Messi and Ronaldo in the running for the 2018 Ballon d'Or, with his efforts comparable to those put in by talismanic figures at Barcelona and Real Madrid. Article continues below Editors' Picks Goalkeeper crisis! Walker to the rescue but City sweating on Ederson injury ahead of Liverpool clash Out of his depth! Emery on borrowed time after another abysmal Arsenal display Diving, tactical fouls & the emerging war of words between Guardiola & Klopp Sorry, Cristiano! Pjanic is Juventus' most important player right now Wijnaldum admits that his in-form colleague deserves to be placed in that talent bracket, but says there is still much work to be done if he is to cement a standing alongside the very best in the business.The Netherlands international told ESPN FC: "It's difficult to say. Messi and Ronaldo do it for years, but this season, he can definitely compete with them."But if you want to speak about the level of Messi and Ronaldo, a player has to do it for many more years."I don't know how many years they have been doing it, how many years they have been first and second in the Ballon d'Or, it is unbelievable."[Antoine] Griezmann is another player you can say is there with Ronaldo and Messi, but it is difficult to say."What I do know is that a player has to do it for many more years to compete with those two because what they are doing is unbelievable."I don't think you will ever see players who are so consistent, playing the way they are doing – scoring goals, being important for their club, winning trophies and individual trophies."Liverpool and Salah are to get a good look at Portuguese superstar Ronaldo on Saturday when they face Madrid in the Champions League final.He poses the biggest threat to the Reds' hopes of tasting European glory, but Wijnaldum insists Jurgen Klopp's side will not lose sight of the other star turns at Zinedine Zidane's disposal.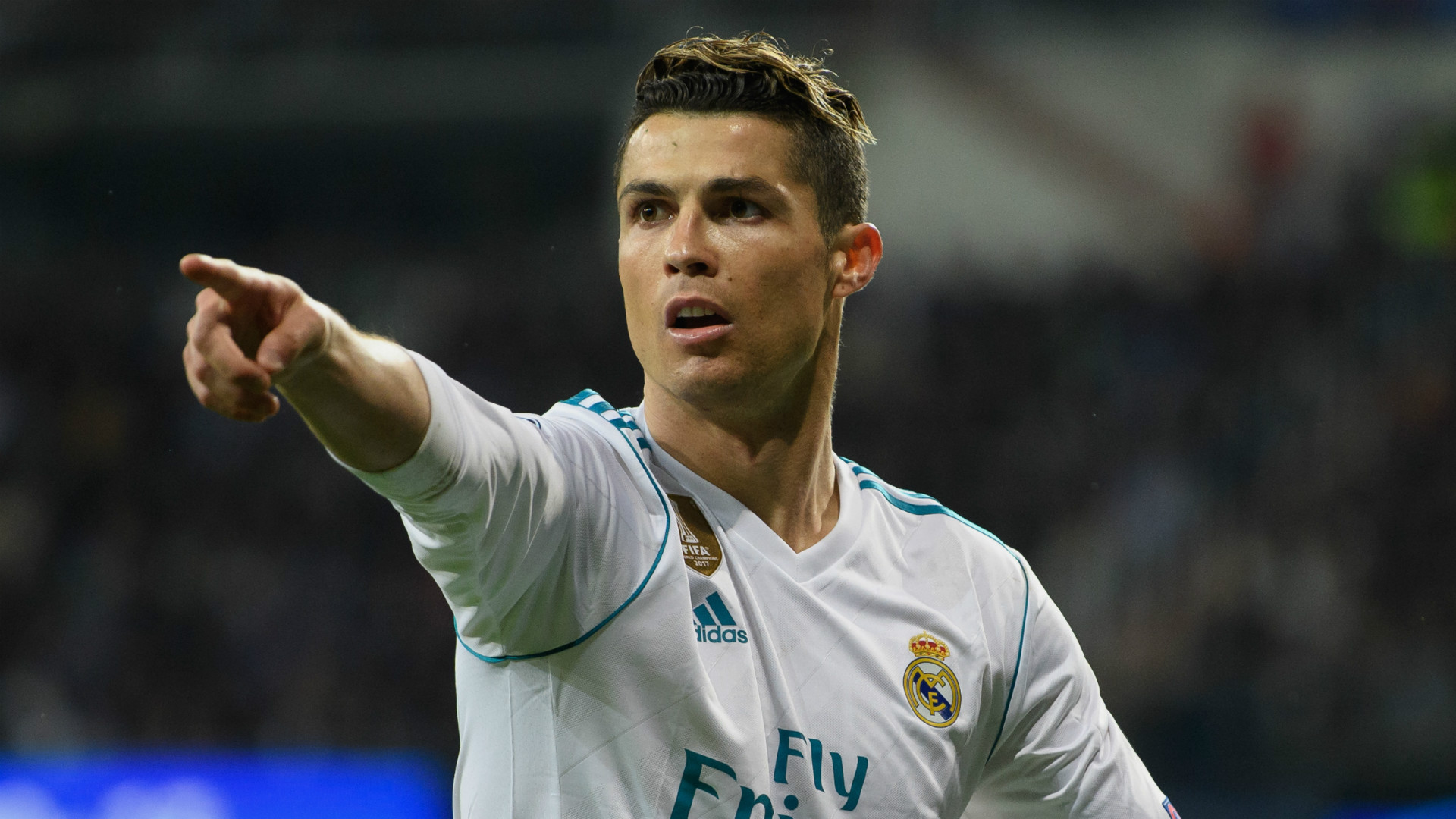 "He [Ronaldo] is really good and he showed it, even in the times when people said he wasn't in good form. He still scored goals and helped Real win games."He will always be a threat, for every team he plays against, because he has already showed everything and that will also give Real confidence because, even if he is not in form, he can be dangerous."If I look at Real Madrid as a team, I see a lot of good players. That is why we have to be aware of everyone."They have so many good players, so much quality, almost all of them are world-class players. It is not only Ronaldo."Even if you take Ronaldo out, you have to manage to defend against the other players because they have a lot of quality where they can create chances or score goals."You have [Toni] Kroos, Marcelo, [Sergio] Ramos at set pieces. A lot of them can make the difference."It is not only our front three, midfield or the defenders — I think we have to do it as a team and I think we have to play the perfect game to win it." Subscribe to Goal's Liverpool Correspondent Neil Jones' weekly email bringing you the best Liverpool FC writing from around the web
read more
Day two of the National 18 Years Touch Football Championships was another of picture perfect conditions. Queensland Secondary Schools Touch (QSST) and NSW Combined High Schools (NSWCHS) continued their dominance in both the Mens and Womens competition, but there are certainly other teams setting themselves to challenge for a finals berth on Saturday. MENS: In the Mens division NSWCHS, Sydney Mets, QSST, Central Queensland and North Queensland are looking like they will all be fighting for the title, although an upset or two can never be discounted. The Sydney Mets are looking to challenge the school sides, with Youth World Cup 20's member Jai Ayoub leading the way with seven touchdowns for the tournament. NSWCHS have also had a relatively easy run, scoring double figures in each of the first four matches; Alyd Owen is leading the side with nine touchdowns for the tournament. QSST have not been troubled except for a 5-5 draw against Central Queensland, who look like a side that may just cause an upset in the finals. The local Northern Eagles side has played well and may just scrape into the top eight finals with matches against South Australia and Victoria still to play. South Australia and Victoria have struggled throughout the tournament, beaten severely most matches, and will no doubt be anticipating their match against each other. NT broke through for their first win at the Championships beating the ACT 7-3. WOMENS: In the Womens division a QSST side stacked with Australian representative players looks difficult to beat, scoring a remarkable 43 touchdowns for the tournament in just the first four matches. Gemma Etheridge and Belinda Hammett have each scored six touchdowns after four rounds, but with all of the QSST side able to score and do so multiple times, it seems the QSST side are red hot favourites. South Queensland Border Districts (SQBD) will be one side looking to challenge their Queensland competition, undefeated in pool three so far. The ACT look like they will miss out on a position in the top eight finals, disappointing considering the improvement they have shown in the past two years. TouchWest (WA) appear to be taking up the challenge to the dominance of NSW and Queensland however, after challenging the top ranked NSWCHS side in a tough 6-4 encounter. If TouchWest can beat NSWCCC in their match tomorrow, they will be virtually guranteed a top eight final and the highest finish of any non-Queensland or NSW side. NSWCHS had another tough match against the NSWCCC side before finishing round four with an easy 15-0 win over SA. Ashleigh Dobbins and Jessie Shea are leading the NSWCHS side, with six touchdowns each for the tournament. The afternoon borught some of the tighest competition so far, NSWCIS and SunCoast playing out a 4-4 draw, while the Southern Suns and the Scorpions also recorded a 4-4 draw. SWQ held off NT 5-4, denying the NT their first win of the 2004 Championships. The final round matches will be played on Friday morning, followed by the qualifying finals Friday afternoon. Play-offs, semi finals and grand finals will be played on Saturday from 8:00am. The Womens grand final will begin at 3:00pm Saturday, followed by the Mens grand final at 4:00pm. Entry to the Coffs Harbour International Sports Stadium is free. For all individual statistics and team positions on the ladders please use the links to the Sporting Pulse results page. This is found on the ATA results story. By Rachel Moyle, media@austouch.com.au
read more
Both teams started off strong with opportunities but due to solid defence could not get the ball across the line.When it looked like the Mets would score the first touchdown after five minutes, the Cobras Emily Hopkin put everything into a diving touch to stop the half before the pass could be thrown. The Mets eventually scored the first touchdown of the game after a well planned half runner picked up Megan Campbell getting away from her winger.Both teams continued to pressure each other's lines but with strong defence and touchdown saving touches Mets kept the lead at 1-0.The Cobras got the scores to 1-all with a few minutes to go in the first half with a diving touchdown to Stevie-Lee Thompson on the wing.Cobras started off the second half with the first two touchdowns to get out to an extremely handy lead, both scored by Stevie-Lee Thompson on the wing with one being a controversial decision with the wind playing havoc. The Mets were equal to the challenge thrown down by the Cobras and found themselves in the lead with three quick touchdowns. Nicky Albery started the second half scoring with a touchdown on the wing, which was followed by a dive over touchdown to Kate Fitzsimmons after a middle link switch. The third straight touchdown was scored by Kristen Boss bitting a hole between the two middles.Sam Hopkin came to the rescue, scoring in the link to get Cobras back to level pegging late in the second half. Comments were already starting to make their way around the fields question if the game would go to a drop-off or not?   The Cobras and Mets then traded touchdowns through Louise Winchester and Nicole McHugh for the Mets and Sam Hopkin and Kirsty Quince for Cobras.The drop-off only lasted three sets of six, with Cobras holding Mets off in the first set of six touches but were unable to score themselves.  The Mets took the ball down to the Cobras line and Louise Winchester scored a similar touchdown to her one during the match switching in from the link and diving at the line. The Touchdown secured the win for Mets.
read more